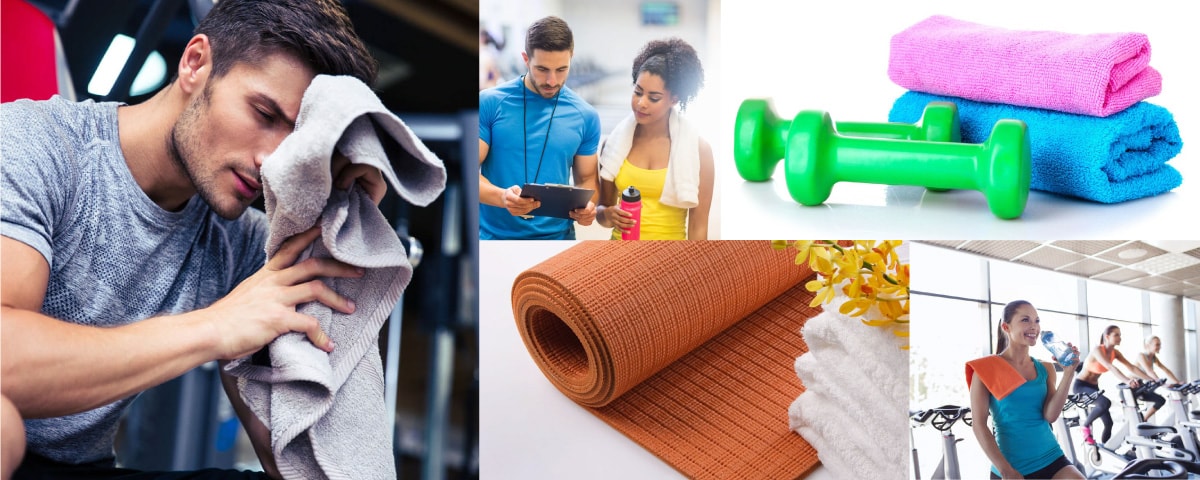 Gym Towel Service
When your business is all about promoting a healthy lifestyle, proper hygiene should certainly not be that far behind. While you can always make sure to wipe your gym equipment with disinfectant every now and then, do you and your in-house staff have enough time to clean your towels? You certainly would not offer dirty, badly laundered, and worse – smelly – towels to your loyal customers would you? That's a fool-proof way to drive your customers out of your gym, and ultimately put yourself out of business!
Gym towels may not be the main reason that people enroll in a gym, but they could definitely be a major reason why they leave. As a gym owner however, how can you possibly find the time to run the gym, keep the equipment running and still find time to make sure that the towels stay fresh?
Hire A Towel Service Company!
The right towel service company will erase all of your towel service worries. It will have both the equipment and the people to properly handle and address all the cleaning and maintenance needs of gym towels.The right towel service company should always be reliable, delivering the goods and services regularly and on-time, knowing full well the importance of towels and the effect that even the slightest delays can have on your business.
The right towel service company, thankfully, can easily be found through Towel Service. At Towel Service we have used our expertise and experience in towels and towel services to help businesses like yours find the right company to address all of your towel needs and concerns. With Towel Service, you won't have to worry about losing track of your dirty towels, or of your clean towels coming on time; our partner companies have been tested and proven for quality time and time again.
Give your clients and your business the best; get the Towel Service experience today! Call Towel Service at 888-775-0897 for more information on gym towel maintenance and other services we offer!