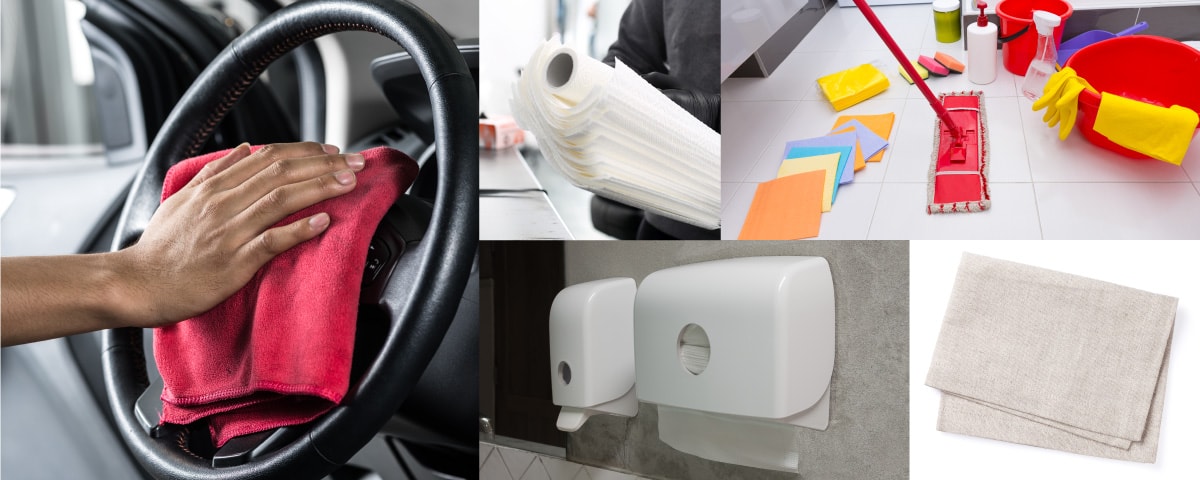 Shop Towel Services
In the hierarchy of commercially-used towels, shop towels have got to be at the very bottom of the ladder. After all, these are the towels that are used for general wiping purposes – from floors, to windows, to little tools, to greasy hands and sweaty foreheads. However, it is quite impossible to imagine running a business without them. More importantly, it is quite impossible to imagine how businesses would survive without a constant fresh supply of shop towels.
That is why it is very important to hire the right company to manage your shop towel supplies. Towel service companies are a dime a dozen these days. The options are endless but finding one that is truly reliable, professionally skilled and can handle all your specific shop towel service requests is very difficult. Finding the so-called perfectly suited towel service company can take a lot of time and effort; and worse, in the hands of the wrong company, your employees' productivity is at stake.
The great news is that you don't have to endure all these risks. You don't have to go through the search alone because Towel Service is always ready to help you out. All that's basically left for you to do is tell us about your business and your shop towel service needs and we will do the rest. Our towel service partners are secure and have been verified for reliability, skills and standards.
If your business needs shop towels, you'll need the help of Towel Service. Call 888-775-0897 today or fill out our online form for more information!