Towel Services in Illinois
Towel Service has pre-qualified towel service partners throughout the Illinois Greater Area. We offer a free and easy to use online search tool to help you get competitive quotes on towel service for your restaurant, salon, gym, hotel, spa, medical facility, or any other business that requires towels.
Call us at 888.775.0897 & find a towel service near you!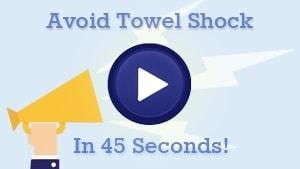 Watch Our 45 Second Video
Illinois Towel Service
Where your business is concerned, never settle for anything less than the best. For Illinois towel services that are of the highest quality, call Towel Service. We can match you up with any of our exclusive local and pre-qualified service partners and you won't ever have to worry about how well they will perform or how soon you can have them. We operate accurately, excellently, and quickly getting back with referrals within just one business day.
Don't wait another day. Call Towel Service today at 888-775-0897 and get a free quote from a partner company that matches your specific requirements.
Industries Covered
Towel Service has partners for a whole range of industries:
Convenience + Quality
Quality should not be hard to come by; it should not take so much time or money to find quality towel services in Idaho. That is what we always strive to achieve for every customer. That is why Towel Service partners are pre-qualified and constantly checked for quality service and customer feedback, and our process constantly improving just to make sure that we deliver accurate referral matchups really quickly to get back to you with a referral within one business day.
Pre-qualification Process
We don't take our partnership qualification process any lightly, and take the time and the effort to check that each potential partner passes the following:
Business is at least three years old
Outstanding judgments and lien
Business permits and certificates
Better Business Bureau (BBB) lookup
No history of bankruptcy
Referrals from selected former clients
Business state filings
Give your business only the best of Illinois towel service through Towel Service referrals. Call us at 888-775-0897 today to get a free quote from a company that matches your requests!