Towel Services in Iowa
Towel Service has pre-qualified towel service partners throughout the Iowa Greater Area. We offer a free and easy to use online search tool to help you get competitive quotes on towel service for your restaurant, salon, gym, hotel, spa, medical facility, or any other business that requires towels.
Call us at 888.775.0897 & find a towel service near you!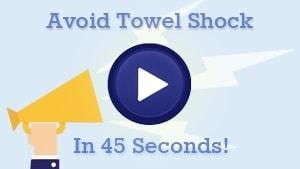 Watch Our 45 Second Video
Iowa Towel Service
Are you looking for the best towel service provider in Iowa? Look no further! Our partners can provide you with any needs you have regarding towel services, whether you need them for your pool, salon or gym. We can quickly and easily hook you up with a towel service provider near you that will comply with all your needs and specifications. Our standards ensure high quality and high customer satisfaction.
For great towel services without great hassles or risks, come to us at Towel Service for help! Call us at 888-775-0897 and we will match you with a partner company that meets your service specifications.
Serving Various Industries
We can provide you with many different services. Our partners are specialized in the following services:
High standards and Quality
Towel Service knows the hardships and hurdles that come along with running a business; and sadly many companies think finding a good Towel Service provider is one of them. We are here to disprove that, as we make finding the right towel service provider easy for you, no matter the needs of the business. Our main mission has always been helping businesses by finding the right towel service provider for them, with ease and comfort. Our high standards ensure that all our partners provide only the best service available: the service our customers deserve.
Our Partner Selection
Our partners are carefully selected; we value quality and customer satisfaction above all else. To ensure this, all our partners have passed the following expectations.
Business is at least three years old
Outstanding judgments and lien
Business permits and certificates
Better Business Bureau (BBB) lookup
No history of bankruptcy
Referrals from selected former clients
Business state filings
Finding the right towel service provider is not hard, just give us a call! Call us now at our Towel Service hotline 888-775-0897 and receive a free quote from a partner.