Towel Services in Hartford, Connecticut
Towel Service has pre-qualified towel service partners throughout the Hartford, Connecticut Greater Area. We offer a free and easy to use online search tool to help you get competitive quotes on towel service for your restaurant, salon, gym, hotel, spa, medical facility, or any other business that requires towels.
Call us at 888.775.0897 & find a towel service near you!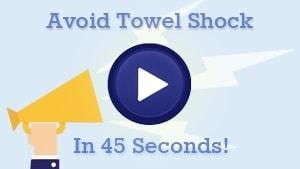 Watch Our 45 Second Video
Hartford, Connecticut Towel Service
You have a lot of things to handl when you are running a company in Hartford. There are many people who have to use towels when they are at your business, and you also have to make sure that you have a place to get those towels. We have so many partners in your area that can help you, and we want to show you which of these partners can help you. The process of picking the towel service is something we enjoy helping with. We can help you find one of our partners so that you can get towels delivered.
Towel Delivery And Choice
Towel delivery and choice is something we believe in. We know that you need the towels that are right for your company alone, and we will show you partners who can give you those towels. The towel choice makes a difference, and the partners we have can cover a wide range of industries. Getting towels for your industry makes your work easier.
The Bottom Line Is Customer Satisfaction
The bottom line for us is customer satisfaction. We want you to feel good about the partners that we set you up with, and we also know that we can help you when you have unique requests. Every request you make will be handled by the people we have answering the phone. You will see why we have such a good record for helping customers.
Business state filings
No history of bankruptcy
Outstanding judgments and liens
Referrals from selected former clients
Business permits and certificates
Business is at least three years old
Better Business Bureau (BBB) lookup
Call 888.775.0897 to find out how we can help you with the search for a new towel service.