Towel Services in Stamford, Connecticut
Towel Service has pre-qualified towel service partners throughout the Stamford, Connecticut Greater Area. We offer a free and easy to use online search tool to help you get competitive quotes on towel service for your restaurant, salon, gym, hotel, spa, medical facility, or any other business that requires towels.
Call us at 888.775.0897 & find a towel service near you!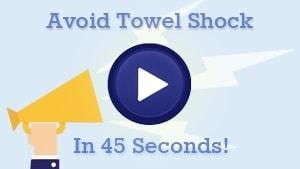 Watch Our 45 Second Video
Stamford, Connecticut Towel Service
Having clean and well-maintained towels at all times exude professionalism, depending on the type of industry you operate in. When buying of these towels can be costly, not to talk of time wasting due to the time they require to be maintained, you cannot afford to do without them, getting a rental towel services is the better alternative. Our Stamford towel service will help you get the best deals from companies nearing you. By using our search engine, you are assured of getting quality services and being matched up with towel services that will never fail you. Our services are available to the following industries:
Our Service Quality
We are governed by the principle of customer is king. And, we are never satisfied unless the customer is fully satisfied. So, whatever the customer wants, customer gets. Therefore, we are keen to learn more about your business before recommending a towel service for you. Using the information you provide, we are able to connect you with a towel service that services your industry and that is most ideal according to your specifications. Always, we ensure that you are matched the most reputable towel service companies in Stamford.
Our Partners
Having toiled to build a good reputation for ourselves, we stay wary of companies with a risk of tarnishing it. Our partners have to match our standards. Also, this keeps us assured that you will be happy with their services. To ensure that they are capable of delivering quality, we take each of them through a thorough evaluation process. During the assessment, the towel service companies in Stamford are checked if they successfully pass in the following:
Business state filings
No history of bankruptcy
Outstanding judgments and liens
Referrals from selected former clients
Business permits and certificates
Business is at least three years old
Better Business Bureau (BBB) lookup
Our towel service saves you time, allowing you to concentrate on your core business.
To get a towel service that matches your needs and preferences, contact us on the phone number 888.775.0897.