Towel Services in Texas
Towel Service has pre-qualified towel service partners throughout the Texas Greater Area. We offer a free and easy to use online search tool to help you get competitive quotes on towel service for your restaurant, salon, gym, hotel, spa, medical facility, or any other business that requires towels.
Call us at 888.775.0897 & find a towel service near you!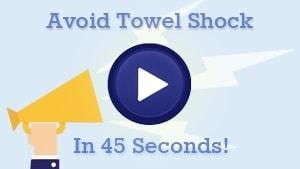 Watch Our 45 Second Video
Texas Towel Service
Texas Towel Service is your contact point for all your towel procuring needs. We are an experienced, established, trusted service. THE go to place for a variety of local businesses. We service medical centers, restaurants, diaper suppliers, and many others. We are on call for organizations and special events. Towel Service is your outreach to qualified servicing companies that are reliable for your toweling needs. Our history of service for businesses in your community is what makes us who we are. We service the entirety of Texas and are proud to be the towel service that can stand by you.
WHAT WE DO BEST FOR YOU
We recognize your uniqueness. Keeping our minds open to the specialness of your business, we make sure to meet that quality's fullest level. We have a keen interest in your:
YOUR HOUSEKEEPING NEEDS ARE IMPORTANT TO US
When was the last time someone said that to you? Well, we mean it. Without you, there is no us. Satisfaction is our goal from the moment you are on the telephone line or online with us. We have been perfecting our Towel Service for years. By perfecting, we mean adjusting what we do to meet what your needs. We ensure that our suppliers' standards be the top of the line. Our vendors are quality checked and must annually show in writing that they meet the following list of conditions:
Business is at least three years old
Outstanding judgments and lien
Business permits and certificates
Better Business Bureau (BBB) lookup
No history of bankruptcy
Referrals from selected former clients
Business state filings
No business is too big or too small for Towel Service. We are proud to work with Texas commerce. We appreciate your feedback and pursue it. Our quality assurance department conducts surveys to make sure we meet your standards. We personally check our vendors to be able to assure you we are on top of the service you receive. Your call to us gets you a pre-qualified towel service provider ready to serve. Give us a call today at 888-775-0897.