Towel Services in Waco, Texas
Towel Service has pre-qualified towel service partners throughout the Waco, Texas Greater Area. We offer a free and easy to use online search tool to help you get competitive quotes on towel service for your restaurant, salon, gym, hotel, spa, medical facility, or any other business that requires towels.
Call us at 888.775.0897 & find a towel service near you!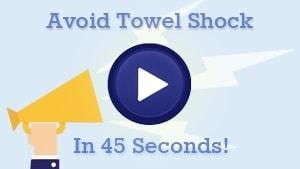 Watch Our 45 Second Video
Towel Services in Waco, Texas
Towel Service has many different towel service partners throughout the Waco, Texas area. We have invented a quick and easy online search process to locate competitive quotes from the region. Our Towel services can handle numerous types of businesses.
Call our telephone at 888.775.0897 , and connect you free of charge to our providers.

The economy and market always move at a fast pace. Make sure you're only using a high-quality towel provider to ensure you aren't left behind; hire a company using Towel Service partners. Through our strenuous inspection process, our providers meet our standards of quality. Your towels will be well taken care of.
We Cover Several Industries
We have partners that work in a variety of different business types. Our services include but aren't limited to:
Quality Assurance
Every business is special and requires different services. The requirements of each request are carefully considered before being paired with a provider. Using a tough matching process, we will find the best services for your needs. Only the highest quality providers will meet our requirements:
Business state filings
No history of bankruptcy
Outstanding judgments and liens
Referrals from selected former clients
Business permits and certificates
Business is at least three years old
Better Business Bureau (BBB) lookup
Your business deserves the best because it is an important cornerstone of the local community. Therefore we use only the highest quality search methods to match our clients. Use our safe and secure services for your next towel need.
Call us at 888-775-0897 now to meet our partners!